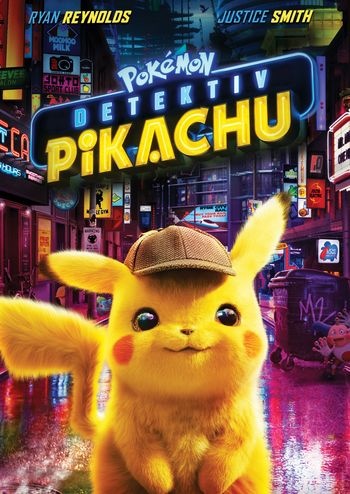 Pokemon Detektiv Pikachu
Detective Pikachu (2019)
Synopsis
Kada detektiv Harry Goodman nestane, njegov sin Tim, i Harryjev bivši Pokémon partner, Detektiv Pikachu (Ryan Reynolds) udruže snage kako bi razotkrili ovaj zamršeni misterij. U potrazi za tragovima kreću u epsku avanturu kroz Ryme City gdje otkrivaju šokantnu urotu koja bi mogla uništiti cijeli Pokémon svijet.
Actors and filmmakers
DirectorRob Letterman
CastRyan Reynolds, Justice Smith i Kathryn Newton
screenplayDan Hernandez i Benji Samit
Contact
For more information please feel free to contact us


e-mail: film@menart.hr
Publisher
Menart
Release date (DVD):
26.08.2019.
Release date (Blu-ray):
26.08.2019.
For any questions please feel free to contact us: