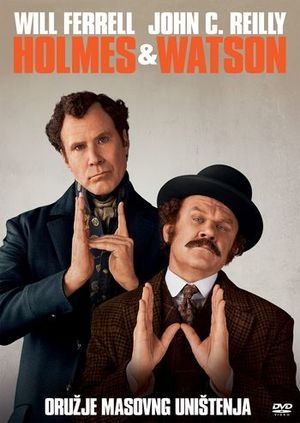 Holmes i Watson
Holmes & Watson (2019)
Synopsis
Polubraća ponovno zajedno - ovaj puta glume svjetski poznatog detektiva i njegova odanog pomoćnika i biografa - Will Ferrell i John C. Reilly su Holmes i Watson. Ujedinjeni pokušavaju riješiti umorstvo u buckinghamskoj palači. Uskoro otkriju da imaju samo 5760 minuta da riješe slučaj ili će Kraljica biti sljedeća.
Actors and filmmakers
DirectorEtan Cohen
CastWill Ferrell, John C. Reilly i Ralph Fiennes
screenplayEtan Cohen i sir. Arthur Conan Doyle
Contact
For more information please feel free to contact us


e-mail: film@menart.hr
Publisher
Menart
Release date (DVD):
24.06.2019.
For any questions please feel free to contact us: