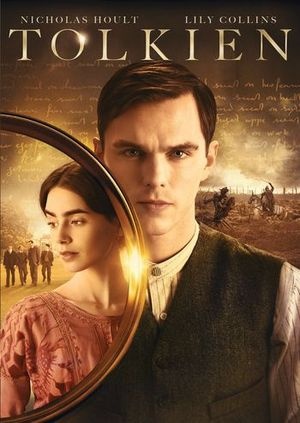 Tolkien
Tolkien (2019)
Synopsis
Tolkien istražuje djetinjstvo poznatog autora J.R.R. Tolkien (Nicholas Hoult) koji pronalazi prijateljstvo, hrabrost i motivaciju u grupi odmetnika tijekom školovanja. Njihova veza jača kako sazrijevaju, sve do izbijanja Prvog svjetskog rata, koji prijeti rastrgati zajedništvo. Tolkienov rani život kasnije će ga nadahnuti za pisanje poznatih romana o Međuzemlju.
Actors and filmmakers
DirectorDome Karukoski
CastNicholas Hoult i Lily Collins
screenplayDavid Gleeson i Stephen Beresford
Contact
For more information please feel free to contact us


e-mail: film@menart.hr
Publisher
Menart
Release date (DVD):
23.09.2019.
For any questions please feel free to contact us: