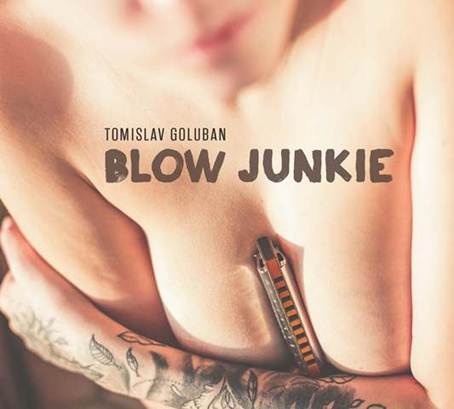 Blow Junkie
"Blow Junkie" je šesti studijski album Tomislava Golubana. Sastavljen je od energičnog bluesa s autorskim pjesama. Odsviran je u nekoliko sati studijskog snimanja u klasičnoj električnoj formaciji bas, gitara, bubnjevi i usna harmonika.
About album
'Blow Junkie' najavljen je pjesmom "Gambler's Blues"
Na novom albumu, uz Golubana, sudjeluju Lovro Šicel (gitara, cigar box, prateći vokal), Aleksandar Vešić (bas gitara) i  Igor Vugrek (bubnjevi), a album je producirao Dragutin Smokrović "Smokva".
 Pred sami izlazak albuma, poznati američki blues časopis, Blues Festival Guide, imao je čast među prvima poslušati 'Blow Junkie', te mu prvi dodijeliti svoju ocjenu. Inače, BFG objedinjuje ponudu najvećih svjetskih blues festivala i donosi aktualne vijesti iz svijeta blues glazbe. Donosimo njihovu reakciju na novi album Tomislava Golubana:
 'Croatia's Tomislav Goluban is a true student of traditional American blues and rock. He deserves and "A" for "Blow Junkie." It's upbeat, clever and funny. It will put a smile on your face and tap in your toes. Creative take on "Messin' with the Kid." "Blow Junkie" is a nonstop party. I keep wondering when Tomi will come up for air!"'- Tim Parsons, Blues Festival Guide (2014)
Tracklist
About artist
Djeluje i živi u Hrvatskom Zagorju. Usnu harmoniku je počeo svirati inspiriran zvucima longplejke: Sonny Terry "Wizard of the Harmonica"
Publisher
Menart
Release date
22.12.2014.