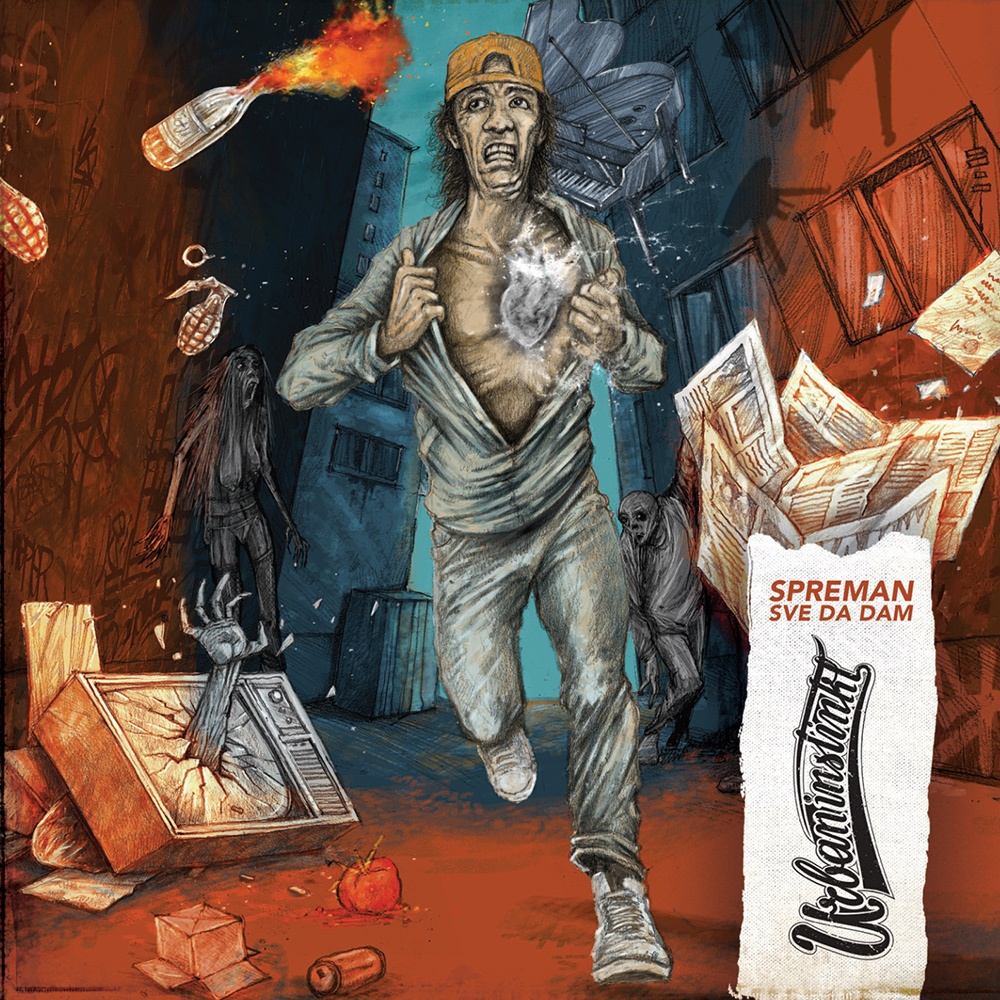 Spreman sve da dam
Dugoočekivani album rapcore benda Urban instinkt pod nazivom "Spreman sve da dam", konačno je u izdanju diskografske kuće Menart, ugledao svjetlo dana. Album je sniman pod producentskom palicom producenta i profesora Dragana Divjaka u studiju MAT u Tuzli
About album
Na albumu se nalazi osam pjesama raznolikih tematika, a opisuju ih tekstovi vezani za psiho-socijalno stanje ljudi u današnjem društvu. Samu glazbu ispunjavaju energični rifovi i ritmovi s dozom stila sličnog za rapcore bendove devedesetih godina kojeg možemo opisati u tri riječi - iskreno, istinito i realno!
Kao gost na albumu nalazi se legenda domaće hip-hop scene Edo Maajka i to na pjesmi "Daj joj keš" te jedan od najboljih MC-a na Balkanu - Frenkie na pjesmi "Ustani i kreni" za koju se upravo snima i video-spot. Za spot je zadužena dobro poznata ekipa "Salt and Flow" iz Tuzle, a uz novi album i spot će biti predstavljen na promociji 31.5.2019. u Klubu Palma u Tuzli.
Tracklist
About artist
Bend Urban Instinkt pod ovim imenom postoji od 2010. godine a karakterizira ga muzika koja obiluje žestokim riffovima i ritmovima.
Publisher
Menart
Release date
30.04.2019.